We grow more than twenty seasonal varieties of salad and edible flowers.
To order see here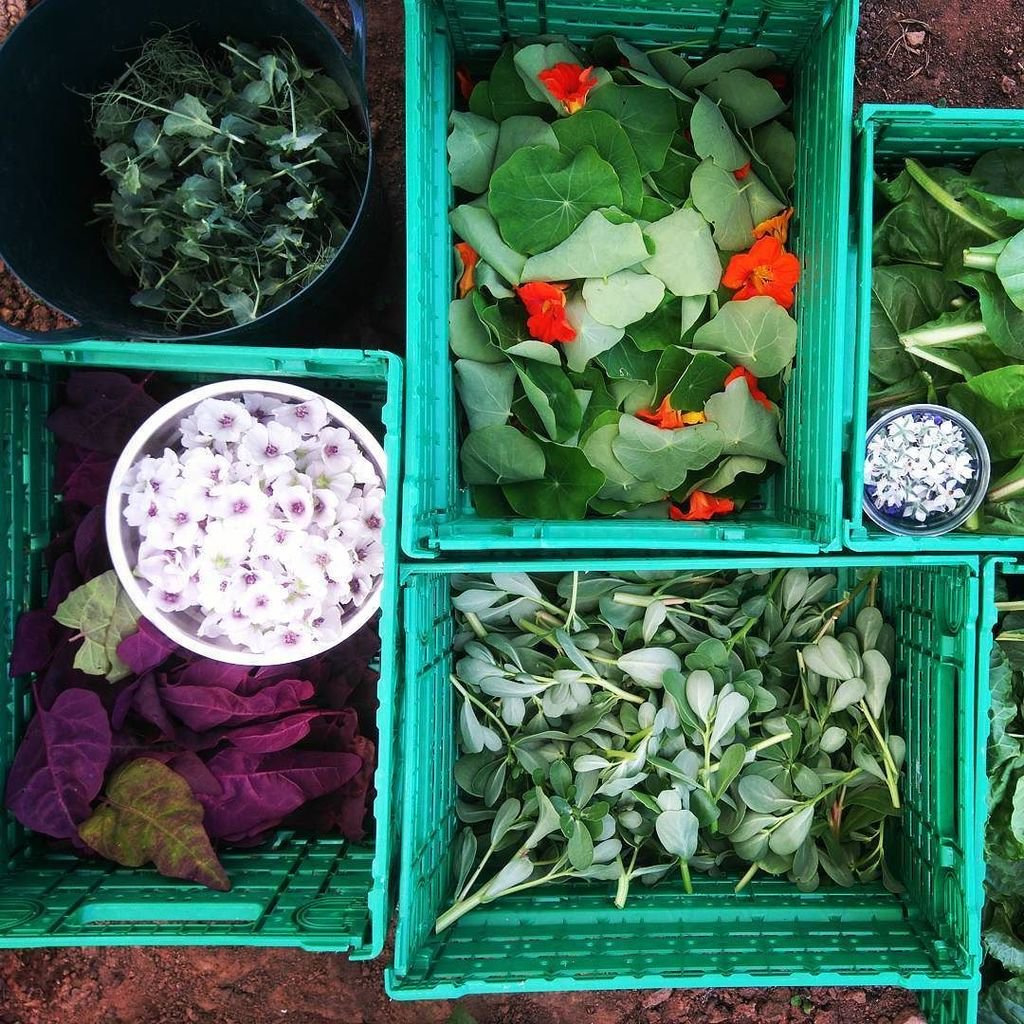 We believe that our no-dig methods and strong underground mycorrhizal networks produce healthy delicious plants that contain micronutrients such as  Lutein, Portulacerebroside, Betalains, Anthocyanins and Glucosinolates,
In any given week our bags will contain a mix of the following. Often including Mustard (Allergen).
Lambs lettuce
Giant mustard leaf
Chicory
Land cress
Sorrel
Kailan
Mizuna
Rocket
Claytonia
kale/rocket/brassica flowers
Golden frill
Purple frill
Borage flower
Chinese cabbage
Beetroot leaf
Lettuce flashy butter oak
Chard
fat hen
Lettuce CERBIATTA
Endive
Deer tongue
Tatsoi
Chrysanthemum leaf / flower
Nasturtium flower / leaf
Lettuce Lollo Beyondi
Pea shoots
chive flower
Mallow flower
Orach
Purslane
Australian yellow leaf lettuce
Calendula flower
lettuce Unicum  (green)
lettuce cocarde (red dandelion type)
Lettuce Emerald oak
Lettuce Granada admires
Lettuce Bridgemere
Pak Choi